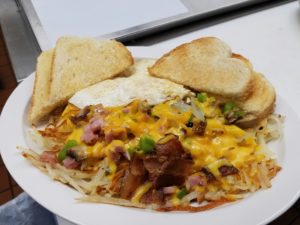 Whistle Stop Café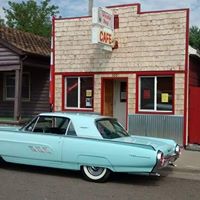 The Whistle Stop Café, a cozy café located 1/2 mile west of I-35, right 2 blocks on Old Highway 61 in Hinckley, MN.
At the Whistle Stop, we serve Breakfast… ALL DAY!
Breakfast Favorites… A.M. Train Wreck – The Engineer's Breakfast – Biscuits & Gravy – Texas Style French Toast – Hearty Omelets… and so much more!
Lunch Favorites… P.M. Train Wreck Burger – Deep Fried Tacos – Soup & Salad – Grilled Tortilla Wraps – Fried Cod Fish Fillet Sandwiches and Hot Beef Sandwiches… to name a few!
Dinner Favorites… Sirloin Steak Dinner – Hamburger Steak Dinner – Grilled Chicken Breast and our FRIDAY NIGHT FISH FRY!
Dessert Favorites… affectionately known as the Caboose! If you haven't tried our homemade pies you are missing out! Coconut Cream – Banana Cream – Pecan – Sour Cream & Raisin – Peanut Butter Silk – Chocolate Silk – Apple – Blueberry and more!
Free Wi-Fi. Kids & Senior Menus. Convenient location.
(320) 384-6106 ● 305 Old Highway 61 S, Hinckley, MN
Whistle Stop... Where the biggest of engines to the tiniest of tanks chug on in for unbelievable home-cooked meals and mouthwatering pie!